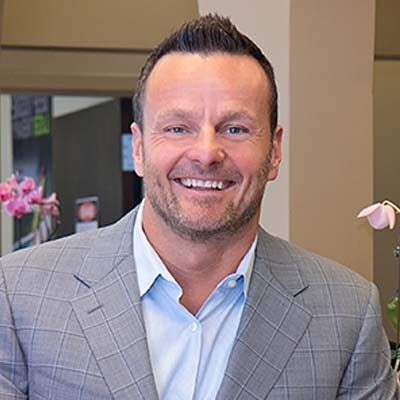 Chiropractor
SEBASTIAN FUKSA, D.C.
Dr. Sebastian Fuksa graduated from Palmer College of Chiropractic in Davenport, IA where he received his Doctor of Chiropractic in 2003. Prior to that, he graduated with high honors from the University of Illinois, Champaign-Urbana, with a bachelor's degree in Health Sciences.
After graduating from Palmer College of Chiropractic, Dr. Sebastian managed a chiropractic center in Peoria, IL. There he helped hundreds of patients transform their health.
In 2006, Dr. Sebastian opened up Precise Chiropractic Center in Lake in the Hills, IL with the mission to maximize the health in as many families as possible by removing spinal nerve compression for maximum healing potential, optimizing ideal spinal structure for long-term health and function, and empowering lifestyle changes through education and wellness programs.
Dr. Sebastian utilizes the Gonstead System in delivering the chiropractic adjustment, which he has spent thousands of hours learning and perfecting. He is also certified in Chiropractic Biophysics (CBP) which he applies in his clinic for structural spinal correction and rehabilitation. His application of chiropractic and structural spinal correction is truly unique and different even compared to most other chiropractors.
Dr. Sebastian is a member of the International Chiropractic Pediatric Association (ICPA) and helps to restore proper health and neurological function in infants and kids. He is also certified in the Webster Technique through the ICPA used with pregnant women to relieve intrauterine constraints and aid in an easier birth process.
Transforming people's health by teaching them how to live a healthy lifestyle is also a passion of Dr. Sebastian's. He is a wellness advocate and presents healthy lifestyle workshops dozens of times per year at his clinic, at non-for-profit organizations, and at corporations. Some popular topics that he presents are Regaining Youth and Vitality, Weight-Loss, Stress, Nutrition, Prevention of Diabetes/Cancer/Heart Disease, Makeovers, Recipe Nights, and many more.
In the past, Dr. Sebastian spent time in Cochabama, Bolivia on a missionary trip taking care of hundreds of patients, most of whom have never visited a doctor. He has also spent time in Europe, in particular Poland, where he was born.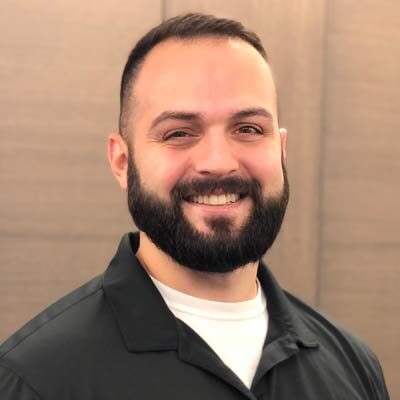 Chiropractor
Jon Del Vicario, D.C.
Dr. Jon Del Vicario graduated with his Doctor of Chiropractic from Life University in 2017. Dr. Jon recognizes that life is an athletic event and knows that chiropractic care is a vital component when it comes to performing your best at home, on the field, and in the office.
Dr. Jon is a member of the International Pediatric Chiropractic Association (ICPA), as he understands the importance of having a proper functioning nervous system begins at birth. This led Dr. Jon to complete his 200-hour post graduate education and receive his Certification by the Academy Council of Chiropractic Pediatrics (CACCP). He is also certified in the Webster Technique, which is a specific technique used to reduce nervous system stress and optimize pelvic function during pregnancy and birth.
Dr. Jon is recognized as a Certified Chiropractic Extremity Physician (CCEP) through the Council of Extremity Adjusting, allowing him to pinpoint and treat root causes of recurring pain in extremities including carpal tunnel syndrome, plantar fasciitis, TMJ, and other extremity complaints. Dr. Jon is also certified in Chiropractic Biophysics. This highly researched technique allows him to help patients restore the balance of the spine through structural rehabilitation to achieve optimal nervous system function.
As a foodie, Dr. Jon enjoys finding new food experiences throughout the Chicagoland area when not in the office. He also enjoys traveling, hiking, and spending time with friends and family in his free time.
OFFICE HOURS
---
Monday
8:30am - 10:30am
4:00pm - 6:30pm
---
Tuesday
4:00pm - 6:00pm
---
Wednesday
8:30am - 10:30am
4:00pm - 6:30pm

---
Thursday
4:00pm - 6:00pm
---
Friday
8:30am - 10:30am
---
Saturday
8:30am - 10:30am
Precise Chiropractic Center
4581 Princeton Lane Suite 119
Lake in the Hills, IL 60156
(847) 669-6888