Spinal Decompression in Lake in the Hills
What is Spinal Decompression?
Are you looking for spinal decompression in Lake in the Hills? You don't have to live in debilitating pain. Whether you have lower back pain, a pinched nerve, sciatica, radiating pain into the arms or legs, neck pain, or a variety of symptoms related to damaged or degenerative discs, spinal stenosis, and post-operative complications, as well as syndromes of the lumbar and cervical spine. Spinal Decompression may be for you.

---
What is Spinal Decompression in Lake in the Hills?
Non-Surgical Spinal Decompression is a non-invasive treatment for patients who suffer from neck and back problems. A decompression treatment slowly and gently lengthens or releases pressure in the spine through repetitive movements by a customized treatment table. The table pulls and releases, creating a pressure change within the invertebral disc, surrounding soft tissue, and joints. This pressure change allows the disc bulges or herniations and nutrients to be pulled back into the disc.
Rehydration of the disc and surrounding structures creates a physiological change that assists the body's natural healing process. Patients typically experience significant improvement within 20-25 treatments. Research suggests that continued improvement is seen up to four years following decompression treatment program.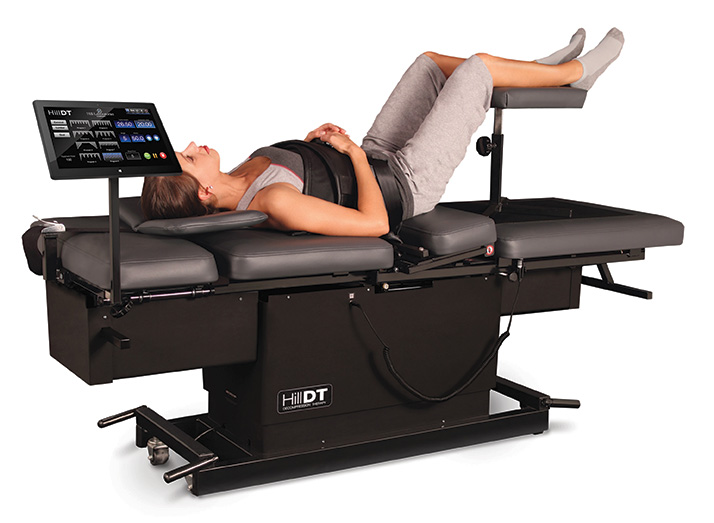 ---
Five Reasons to Consider this Treatment
Bulging or herniated discs
Degenerative disc disease
Facet syndrome
Failed back surgery
Ongoing lower back or neck pain that is not responding to traditional spinal treatment by an M.D., D.O., D.C., or P.T.
---
How Does Spinal Decompression Work?
Spinal Decompression Therapy treats Neck and Back Pain-related to Degenerative Disc Disease, Disc Herniations or Bulges, as well as Sciatic Pain. If you have been diagnosed with sciatica, a bulging disc or chronic back or neck pain, spinal decompression therapy can help. This revolutionary therapy is different from traditional medical treatments that rely on medication to "cover-up" pain. Decompression therapy is a drug-free, non-invasive alternative to back surgery and prescription painkillers.
---
A Formula for Relief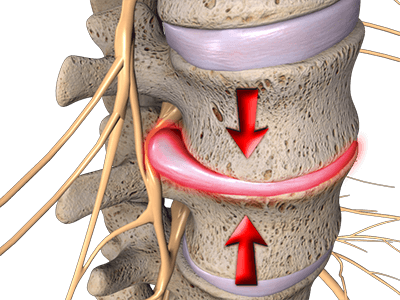 Through the logarithmic stretch and release protocols of the decompression procedure, negative pressure is created in the disc over time. This vacuum effect draws any herniated disc material back into the disc.
---
When Negative is Positive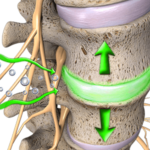 By reversing the effects of axial load or compression in the spine, increased circulation occurs which aids in the healing process.
When a herniated or bulging disc slips out of alignment, it may compress nearby nerves. This compression can block the nerves from properly sending and receiving messages from the central nervous system and brain, leading to chronic pain. As long as this compression continues, patients will suffer pain. Spinal decompression therapy creates space between the different vertebrae, providing room for the herniated or bulging disc to return to its proper space in the spine. This relieves pressure on the nerves.
OFFICE HOURS
---
Monday
8:30am - 10:30am
4:00pm - 6:30pm
---
Tuesday
4:00pm - 6:00pm
---
Wednesday
8:30am - 10:30am
4:00pm - 6:30pm

---
Thursday
4:00pm - 6:00pm
---
Friday
8:30am - 10:30am
---
Saturday
8:30am - 10:30am
Precise Chiropractic Center
4581 Princeton Lane Suite 119
Lake in the Hills, IL 60156
(847) 669-6888